Perimeters of accompaniment
The accompaniment is articulated regarding the combination of several phases and different scopes.
---
Phases
Foreseen Subject assessment
Conception
Solution
Realization
As-built evaluation
The simple fact of identifying the phases allows to validate each phase before going further in the sequence.
The whole sequence is what has to be repeated in cycles, in terms of Enterprise continuous change.
The Architect covers the whole sequence and can provide accompaniment to each individual phase.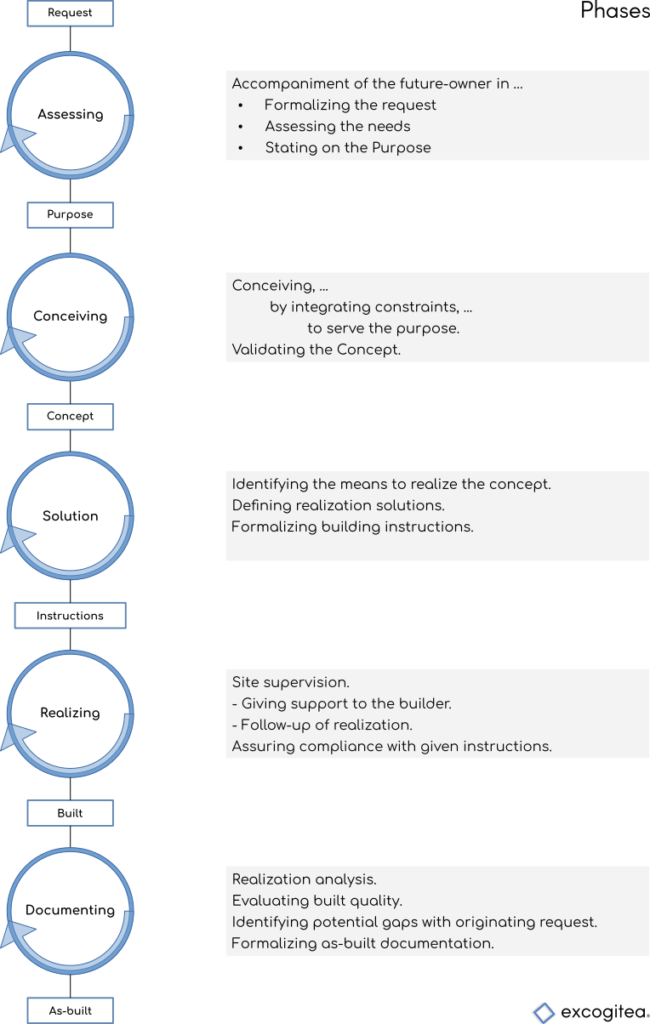 ---
Scopes